Posted by Ryan
February 7, 2009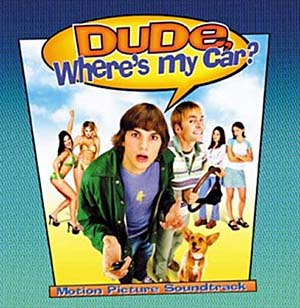 Dude, Where's my car fit in with my number?
I was waiting for somebody to post this picture with this post, and I'm glad to say that Ryan didn't disappoint! 🙂 Ryan's post is a short-but-sweet one that raises some questions on buy v lease/finance and new v used … any thoughts?
By the way, Ryan's current Net Worth can be found at: https://www.networthiq.com/people/PassiveSeeker …
____________________
I feel like we've done some good things with our auto purchases and some not so good things. We currently have a 2002 Mazda Tribute (Kelly Blue Book $8,700) and a 2006 Acura TSX (Kelly Blue Book $18,000). The Mazda we bought (I don't believe in leasing) through payments over 60 months for a total of around $23,000. The Acura was $26,000 and we paid cash. We bought both of them new, which I think is the not so good thing, financially, but because we keep cars so long (at least 8 years) I'm not sure if that changes the situation. What I mean is, if we bought our cars when they were two years old, we certainly would have paid less, but there is some question as to whether or not we could keep them for the same amount of time.
I'm interested to hear what you guys think about new vs. used when keeping a car that long, and if there is ever a good time to lease.